Pet Competition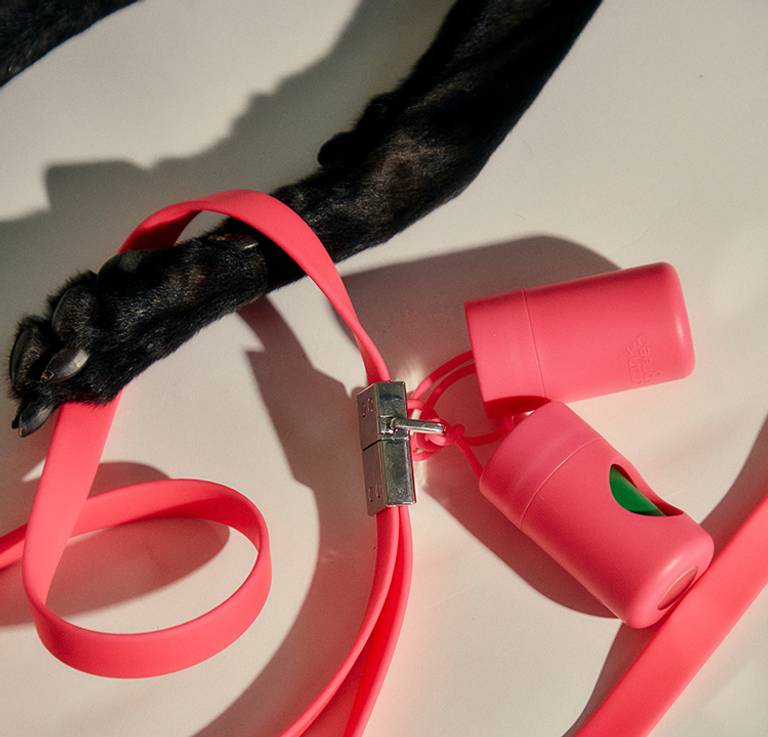 WIN A STARRING ROLE FOR YOUR PET IN OUR NEXT CAMPAIGN!
To celebrate the launch of our new Pet Collection, we're hosting a Best in Show competition! Share videos or photos of your dog or cat being their usual cute selves, and your fur baby could win a special feature in our next frank green Pet Collection campaign and a whole bunch of frank green goodies. That's right, those hundreds of videos saved on your camera roll could finally come in handy. Interested? We thought so.
The Categories
There are a total of seven fun categories to enter and one winner will be announced for each!
Best frank green style 
Does your fur baby have the best frank green wardrobe? Let's see it.
Best trick
We want to see the best high-fives, the best jumps and the cutest commands. 
Best zoomies
Speaks for itself. Zoom, zoom away.
Best Houndini
Does your pet moonlight as an escape artist? Catch them red-pawed and reveal their antics to the world.
Best snoozy time 
Does your fur baby find the weirdest spots to nap? Or do they nap in the funniest positions? We want to see it all.
Best gardener
Does your pet love digging themselves a hole? Literally. Show us their best (or worst) gardening work.
Best all rounder
Have a funny video but not sure what category to place it in? Anything and everything goes here.
Lastly! while you can't enter this one, there will be one additional award…
People's choice
We will select our favourite videos from each of the categories and ask the frank green Instagram audience to crown a winner.


How to Enter
1. Post your video or photo on Instagram (post, story or reel) or TikTok, tag @frankgreen_official and use our official #frankgreenpets hashtag. Make sure your profile is public so we can see!
2. Nominate your category in your caption! If you don't nominate a category, we'll assign one for you.
3. Lastly, make sure you follow @frankgreen_official on Instagram or TikTok!
Good to know…
Enter as many times as you like in as many categories as you like! 1 x video or photo = 1 x entry. Go nuts.

Reposts are accepted! If you have an existing post that'd be perfect for this competition, simply repost it with the relevant tags and hashtags.

Entries close 23 October at 11.59pm AEDT, so make sure to share all your videos or photos before then.
What are the prizes?
Now for the best bit! The hooman and pet winners of each category will win:
1. A special feature in our next Pet Collection campaign.
2. The complete Pet Collection for one pet plus monogramming (valued at over $500).
3. The winning paw-rent will also receive a Prize Pack plus monogramming (valued at over $125):
a) 1 x customised 34oz/1L ceramic reusable bottle
b) 1 x customised 10oz/295ml ceramic reusable cup
c) 1 x 3-in-1 ultimate reusable bag
How do we choose the winners?
It's a tough job watching all the cute content, but someone's got to do it! The frank green founder Ben Young, along with a panel of frank green team members, will be in charge of selecting one winner per category.
The nitty gritty:
1. Only dogs and cats will be eligible for this competition.
2. Only content that has been posted or reposted between 11/10/2022 - 23/10/2022 will be considered.
3. If you don't nominate the category you're entering, frank green will allocate your entry to the most relevant category.
4. You can post as many entries as you like.
5. By entering the Best in Show competition, you are giving frank green the permission to share your content on our channels.
6. Winners will be contacted via Instagram or TikTok DM before 5pm 26/10/22.
7. Winners will be announced on @frankgreen_official Instagram after 5pm 26/10/22.
8. Only Australian residents over the age of 18 are eligible to enter.
Full Terms and Conditions here

Cart Empty
Your cart is empty
We think you'll love these
We think you'll love these
We're raising funds for Parley for the Oceans! 100% of proceeds are donated.
Pay in 4 instalments of

$0.00

with
Own it from $10/wk with
Buy now, pay later